March 22nd came with a big surprise for gamers from all over the world. Valve, the company behind the successful game Counter-Strike: Global Offensive, released a bunch of YouTube videos showing the features of their new game: Counter-Strike 2. If you want to see how CS:GO compares to CS2, they also have this website where you can see the exact differences between the two games. Gamers still have many open questions regarding the new Counter-Strike. In the following article, we try to answer as many common questions as possible.
Counter-Strike 2 Release Date
There is no official release date for CS2 yet, but Valve has stated that it will be playable for everyone in Summer 2023. Some selected players, most of them either content creators or professional players, get early Beta access to Counter-Strike 2. If you open your Steam library, you can see if you also got an invitation to the CS2 Beta. It is very likely that Valve will start giving more and more players Beta access before actually launching the game. We believe that if testing goes well, the game will be released early, either in May, June, or July.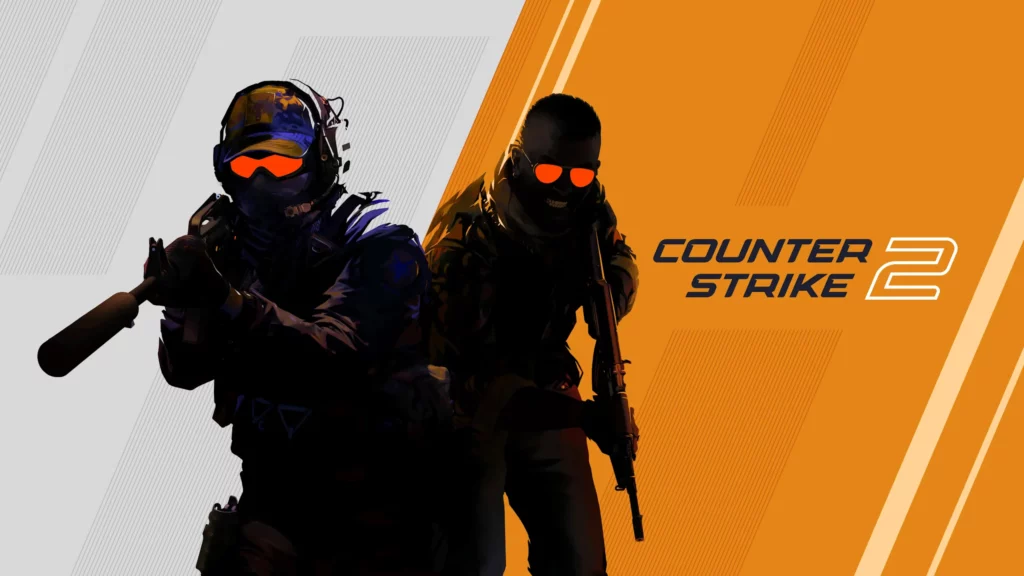 The new Engine: Source 2
Counter-Strike was always based on the Source engine. However, the Source Engine is already quite old and therefore very limited when it comes to adding new features to CS:GO. Therefore, Counter-Strike 2 (CS2) will use a new engine, namely Source 2. Source 2 provides developers and map creators with many new features that will improve the gaming experience for all CS players. New smoke mechanics, new weapon sounds, and many more. Also, the look of the maps will improve a lot with new lighting and new objects.
64-tick servers are a thing of the past
Many players used to complain about 64-tick servers in CS:GO. Tick rate basically means that the server only recognizes actions that are taken in a certain time interval. If something happens in between those ticks, the server doesn't pick it up. That caused a lot of frustration for many players because it lead to shots not hitting their target. Furthermore, some third-party providers used 128-tick servers. Therefore, players had to learn smoke line-ups for 64-tick servers and for 128-tick servers.
In CS2, ticks are a thing of the past. The new Counter-Strike uses a system that doesn't rely on ticks anymore. Valve proudly announced the new system in a YouTube video. Hopefully, this will cause sniper rifles to feel much more reliable in Counter-Strike 2. Moreover, it will improve the gameplay of all guns, especially for players that prefer one-taps over spraying.
Innovative smoke physics
Smoke grenades are an important part of Counter-Strike. Especially at higher ranks it is impossible to play without smoke grenades. It allows attackers to restrict defenders' vision. Of course, it also allows defenders to delay the attack by smoking crucial passes. Counter-Strike 2 will bring a bunch of new smoke physics:
Players will be able to throw an explosive grenade in the smoke to temporarily see through.
Shooting through smoke will result in small holes in the smoke.
Smokes will interact with lighting and objects in the environment
Valve calls this concept "Responsive Smokes" and states that it will make smokes feel a lot better in CS 2 compared to CS:GO. Furthermore, Valve states that this new feature will enable much more tactical gameplay around smokes in the future.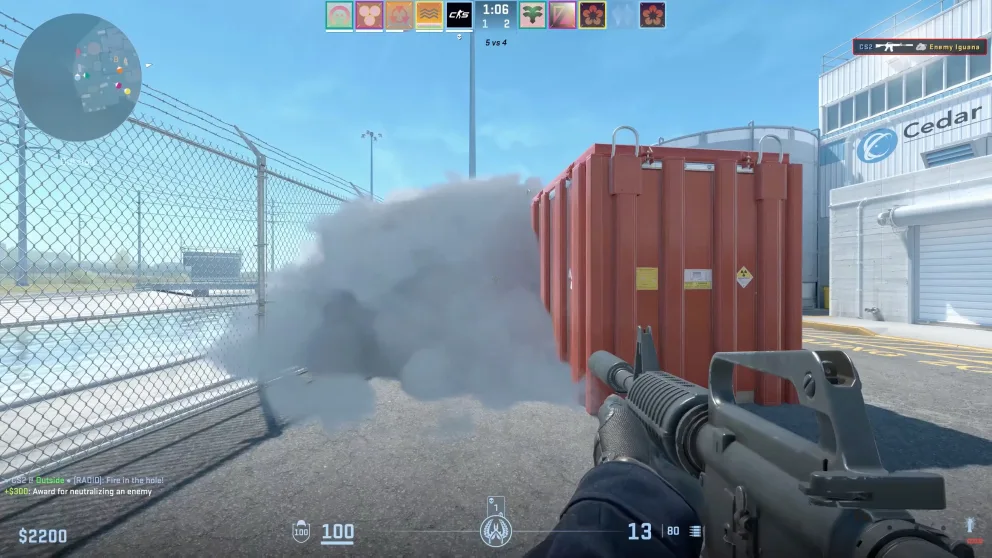 Are my CS:GO skins safe?
Yes! All of your CS:GO skins will be available in CS2. We don't know yet if you will have to transfer them manually or if that will happen automatically, but we will update this article once we know more. However, some of the skins might look different compared to CS:GO because Counter-Strike 2 will have new lighting physics. Therefore, your skins will look different depending on the lighting around you. Source 2 will also feature reflection physics, for example, your knife blade will reflect the light and shine brighter than ever.
Will this impact CS:GO Gambling?
Skins will most likely remain tradeable in CS2 and all CS:GO skins will be transferred to CS2. Therefore, we believe that this will have a very small impact on CS:GO Gambling. Furthermore, we even believe that the hype around the game will result in a larger player base. These new players might be interested in CS:GO Gambling too, so we believe that the release of Counter-Strike 2 will be a good thing for CS:GO Gambling Sites.
However, some sites will probably change their name. We believe that CSGOEmpire.com, CSGORoll.com, CSGOPolygon.com, CSGO500.com, and a few other sites will rebrand. They will either change their name completely or rebrand to "CSEmpire", "SkinEmpire", "EmpireCasino" or similar