Match Betting – Bet skins on professional CS:GO matches
CS:GO Betting sites offer you to bet on matches between two professional CS:GO teams, for example Astralis vs. NaVi or NiP vs. Fnatic. You bet on the team and if the team wins, you get your money multiplied with the odds. So for example if the odds are 1.5 on Astralis and you bet 100 coins on Astralis and Astralis wins, you get 150 coins. If the team is really the favourite to win the game, than the odds will be low, most likely in between 1.1 and 1.4. If the team is the underdog in the match, the odds will be high like 2.5 to 5.
If both teams have like a 50% chance of winning than the odds will be both like 1.8 or 1.75 depending on the csgo betting site that you play on.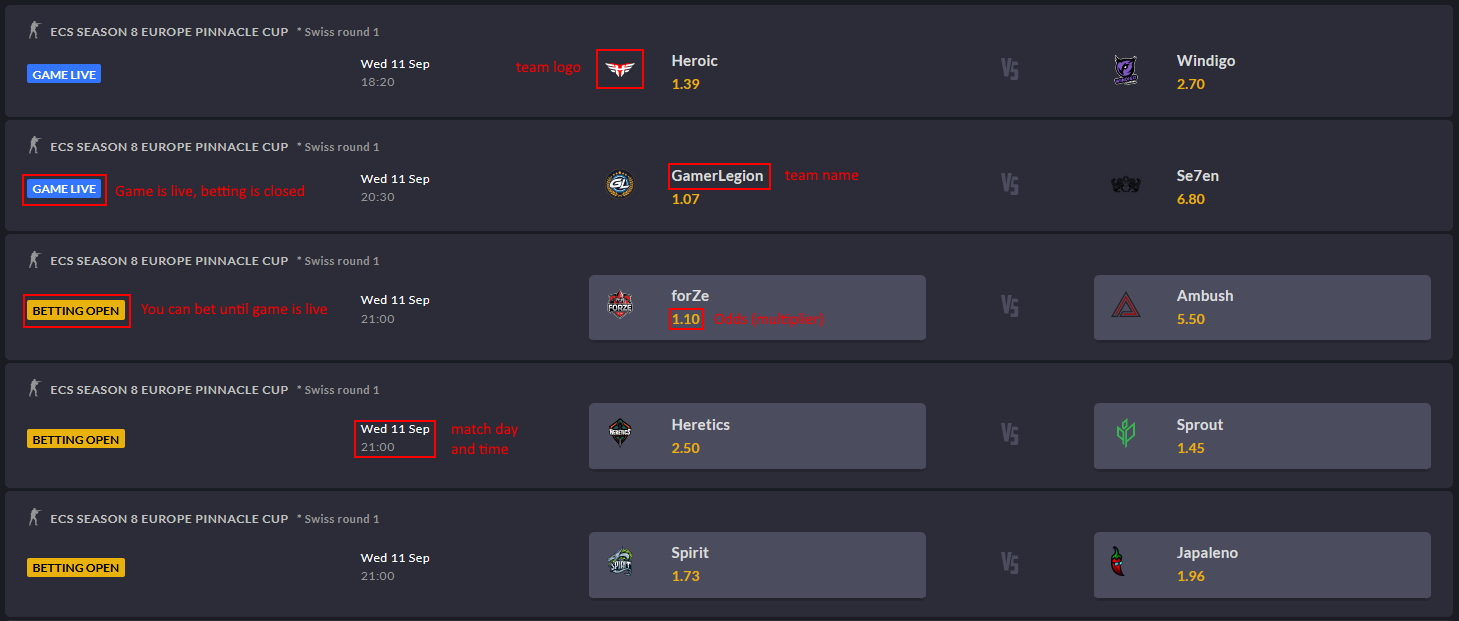 You can find all CS:GO Betting sites and other Gambling sites here.
CSGOEmpire.com

Use our affiliate code CSGOHowlcom to get 1$ for free
CSGOFast.com

Use our affiliate code 5VO75A-CSGO to get 1$ for free