If you want to deposit on Hellcase and open some CSGO cases, then you should use a promo code beforehand. By using a promo code you get $0.70 for free to open your first case. Additionally, you get a deposit bonus of 10%. This means that you get $110 if you deposit $100, you should definitely get this free extra value. Feel free to check out the table below to find a promo code that fits your needs.
| Promo Code | For Website | Bonus |
| --- | --- | --- |
| csgohowl | Hellcase | $0.70 free coins and 10% deposit bonus (Highest value) |
| csgojokercom | Hellcase | $0.30 free coins and 10% deposit bonus |
| gamblingnet | Hellcase | $0.45 free coins and 10% deposit bonus |
| csgosuite | Hellcase | $0.30 free coins and 10% deposit bonus |
About Hellcase
Hellcase is the biggest and probably oldest Case Opening site in the CS:GO Gambling Scene. The site is really good and lots of other sites copy their great site design. In the past, many people exposed Hellcase for not showing odds and for not having a provably fair system. This means, that in theory Hellcase could rig all their cases and scam their users. Despite all the shady stuff, the site never really lost any of its popularity. After being called out about this by the Owner of CSGOEmpire, Hellcase has updated their website. Players can now see odds and every case is provably fair. Furthermore, players can now enjoy other provably fair games on Hellcase too.
Besides Case Opening, players can play Case Battles, Upgrade, and Trade Up Contract. Moreover, Hellcase users can join cool CS:GO skin giveaways, open daily free Cases, and participate in events.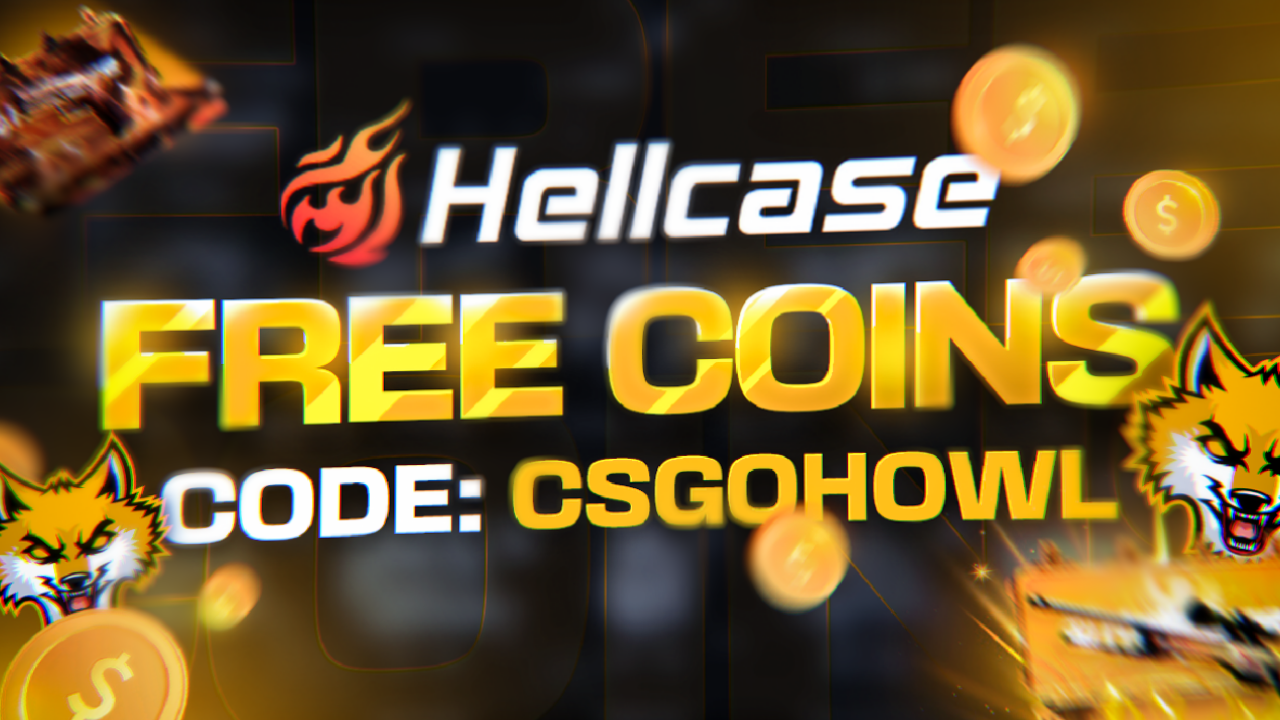 Hellcase Premium
Hellcase is the only CS:GO Case Opening Site that also offers a Premium subscription. Premium users get many benefits. You can choose between a Silver, Gold or Diamond subscription. However, the Diamond subscriptions is way more expensive than the Silver and Gold subscriptions. For example, the Silver subscription is really cheap, it costs $5 per month. Gold, on the other hand, is significantly more expensive and costs $15. The most expensive subscription is Diamond, which costs $25 per month.
Hellcase Premium users get access to nice daily free Cases. Additionally, they can join premium Giveaways that regular users can't access. These Premium giveaways can contain prizes of up to $1000. Moreover, Hellcase Premium users also get priority support and exclusive access to Premium Cases. Premium Cases are great for players that open lots of Cases because the odds to get something good are higher compared to other Hellcase Cases. Even Premium users should always use a Hellcase Promo Code before depositing to get a 10% deposit bonus for free.
Why you should use a Hellcase Promo Code
Hellcase is known for having a really high house edge. This means that you're going to lose a lot in the long run. For example, if you deposit $100 on Hellcase, the expected outcome is around $70. This means that you are left with $70 in CS:GO Skins after opening Cases for $100. Sounds like a bad deal, right? By using a Promo Code on Hellcase, you get a 10% deposit bonus. If you deposit $100 you get $110. Considering the 30% house edge, you are going to get around $77 in Skins out of those $110. While that's still really bad, it's better than just getting around $70.
Because of their high house edge, we discourage all our readers from using Hellcase. Instead, you can open crates on sites like CSGORoll and DatDrop. The house edge is significantly lower than on Hellcase, especially on CSGORoll.
How to use a Promo Code on Hellcase
Using a Promo Code on Hellcase is really easy. You just have to go to Hellcase.com and sign in through Steam. Now you go to the top right corner and next to your profile picture you are going to find a button called "Promocode" with a % symbol in front of it. Check out the picture below:

After you have clicked the button, a small window will open where you can enter your promo code. Enter our Promo Code "csgohowl" and click the green "APPLY" button to continue. Now it should show +10% next to the green "REFILL" button. That means that your deposit bonus is active.
However, you may not open Cases or use a Promo Code on Hellcase if you are under 18 years old. Minors are not allowed to play on Hellcase because Case Opening is a form of CS:GO Gambling. If you're struggling with gambling addiction and you feel like you can't stop, you should seek professional help. You can also visit the begambleaware.org website to find out how you can take better control of your gambling behavior in the future.